Arthroscopic Remplissage
---
Sometimes you might encounter a big Hill Sachs lesion and that is when you would need an arthroscopic remplissage to be done. The Hill Sachs lesion usually occurs when some accidentally undergoes a shoulder dislocation. Our doctors are experienced in performing the best arthroscopic remplissage surgery and you will regain your lost stability.
What is a Hill Sachs lesion?
To understand why you need an arthoscopic remplissage or what is the procedure, you must first know about the Hill Sachs lesion. The upper arm bone or the humerus sometimes gets injured on its upper top portion and this type of injury is usually called a Hill Sachs lesion. The name of the lesion is after the name of two scientists who were responsible for the discovery of this type of injury in 1940. Both of the scientists were radiologists and their names were Harold Hill and Maurice Sachs. Shoulder dislocation can be of various types but a Hill Sachs lesion occurs only if your dislocation has occurred in the forward direction. A Hill Sachs lesion can occur in many occasions like a car accident or more commonly in sports injuries.
What is Arthroscopic Remplissage?
Arthroscopic remplissage is the least invasive cure for a moderately sized Hill Sachs lesion. In this procedure, the injury is treated by adding some tissues to the lesion surgically. The remplissage procedure is adopted when the injury involves the anterior region of the glenoid and also causes obstruction to normal movement. The procedure of arthroscopic remplissage has gained an immense amount of popularity in the recent years and is one of the safest ways in which you can treat your Hill Sachs lesion.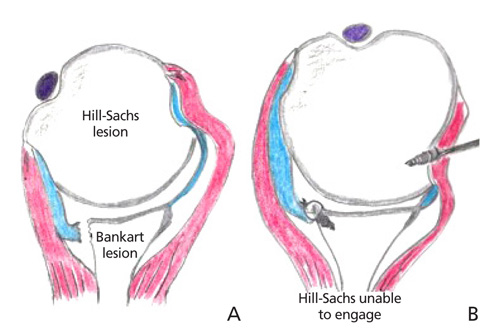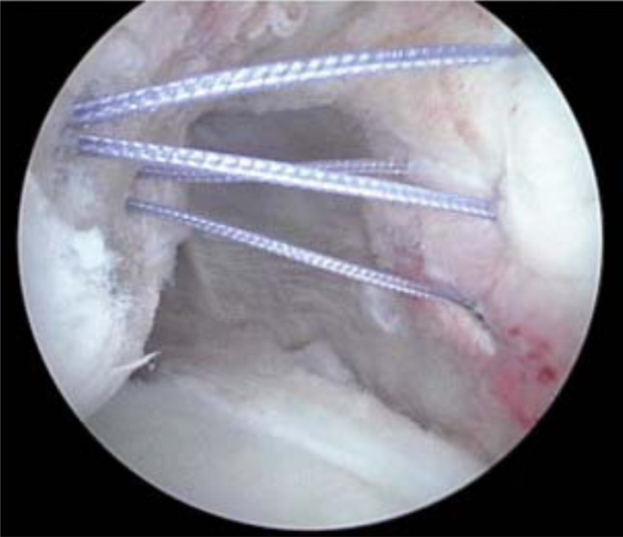 What is the Procedure of Arthroscopic Remplissage?
The procedural steps of an arthroscopic remplissage surgery are mentioned below:
At first, the patient is given a dosage of anesthesia which will prevent them from feeling any discomfort during the surgery.
The surgeons will then make incisions of the shoulder region of the patient. The incisions made are very small in size.
Through one of those incisions, an arthroscope is inserted into the affected region. This arthroscope is a camera device which will conjure images of the injured area and show them to the surgeons on a monitor placed in the room. This helps the surgeons to clearly see the area they are treating and thus enhances the accuracy of the treatement.
Through another of the incisions, a cannula is inserted with the help of which the lesion is filled with posterior capsulodesis and infraspinatus tenodesis. These fillings will prevent the lesion from spreading and engaging the glenoid rim.
Remplissage is usually an added procedure to Bankart repair.
The remplissage procedure adds to the stability of shoulder joint.
So, if you have recently faced a shoulder dislocation of a Hill Sachs lesion, book an appointment with us today and get yourself today. Our doctors will also advise you with the best rehabilitation program so that you can resume your normal activities as soon as possible.