Arthroscopic Meniscectomy
---
A meniscal tear is a very common injury when it comes to sports and if the injury is so acute that you need to remove it completely, then arthroscopic meniscectomy can be the way to do it. Orthopaedic surgeons determine whether you really need an arthroscopic meniscectomy or not or whether a simple arthroscopic meniscal repair will be enough.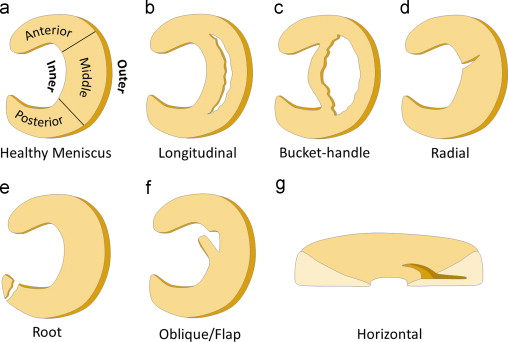 When Do You Need an Arthroscopic Meniscectomy?
Your doctor will review your condition keeping in mind the type of tear that you have encountered and your age as well, and then decide whether you really need an arthroscopic meniscectomy or not. Co-morbidities and stability of the tear are some other factors which must be considered before you finally opt for undergoing the surgery.

If a non-degenerative or degenerative tear in your meniscus shows signs of stability, then it is suggested by the doctors to treat it non-surgically. On the contrary, if there are symptoms of instability in your meniscus, then a surgical treatment is necessary. Sometimes, the doctors also advise to go for partial meniscectomy in which only a portion of the meniscus that has torn is removed keeping rest of its part intact. But if the doctors feel, that other less invasive treatments are not of use, then a total meniscectomy can also be opted. The success rate of the operations is usually elevated if the operation is done with concomitant ACL reconstruction.
What is the Procedure of an Arthroscopic Meniscectomy?
The step by step procedure of an arthroscopic meniscectomy is depicted below:
The doctors first perform a complete diagnosis of your condition and then take the decision whether you need to undergo meniscectomy.
Sometimes decisions are also made during the operation.
The arthroscope, which is a camera like instrument, helps to conjure images of the injured area. The arthroscope is inserted through one of the incisions in your knee area.
Usually, two small incisions are made and the exact location of the incisions are towards the anterior region of the knee at a position just below the patella.
The knees that are conjured by the arthroscope are pictured on a monitor that is kept inside the room.
One incision is used for the arthroscope. Through the other incision, the surgeon inserts a small instrument. With the help of this instrument, he or she removes the torn meniscus either partially or completely.
Since the arthoscope is still inside your knee, the surgeon will make a quick check of your knee to make sure that other cartilages and ligaments are in position and there is no more injury to be treated.
After the surgery has been successfully completed, the patients will have to undergo a rehabilitation therapy that will help him or her to get back the stability they have lost. Intensive muscle strengthening and balance training is given to the patients.