Arthroscopic ACL Reconstruction
---
Most of the sports injuries are all ACL injuries and whether you have a partially torn ACL or a completely torn, there is nothing that an arthroscopic ACL reconstruction cannot fix. The ACL, which is also known as the Anterior Cruciate Ligament, is present in your knee joint and it might get torn due to various reasons. Depending on the extend of the injury, physical demands other other patient factor like age, weight and condition of the joint we decide whether the Physical therapy and rehabilitation will suffice or Arthroscopic Reconstruction would be required.
When Should You Go For Arthroscopic ACL Reconstruction Surgery?
The things that you should keep in mind before opting for an ACL Reconstruction Surgery are as follows:
You have had a complete or acute partial tear of your ACL which cannot be cured by any form of medications or physical therapy.
Your knee is becoming unstable from time to time and you have lost your stability.
If you are a sportsperson and have torn your ACL, then an ACL reconstruction is must to get back to playing.
The associated meniscus of your knee joint has also undergone damage.
You should have the mindset to comply with the rehabilitation program that is conducted after the surgery has been done successfully.
What Happens During an Arthroscopic ACL Reconstruction Surgery?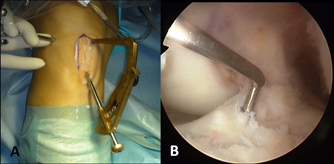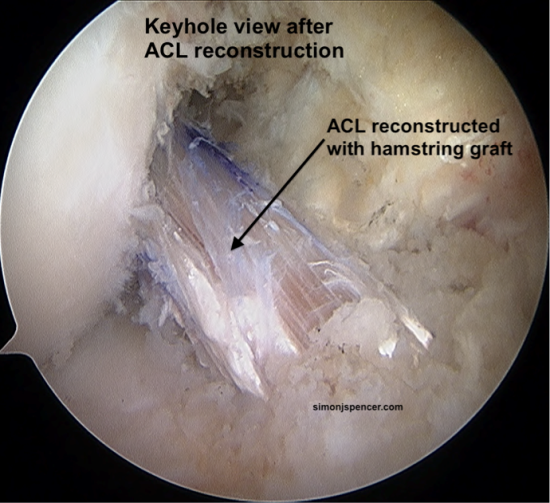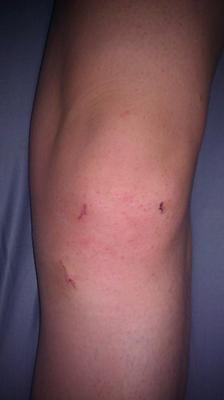 The various procedures that are carried out during an arthroscopic ACL reconstruction surgery are listed below:
At first anesthesia will be given to you so that you do not feel any pain during the surgery.
After that an arthroscope will be inserted through an incision into the affected region.
The torn ligament is removed from your knee. In its place, a new tissue is placed.
Usually tendons are placed in place of the ligaments that are movement. This tendon can be taken from any other part of your body. Some of the common regions include the hamstring or the thigh. Sometimes, a deceases donor tendon is also used. This tendon that is used in your affected area is known as graft
After the surgeon has sought out the right spot for the tendon, two holes will be drilled. These holes are called tunnels.
One hole is drilled on top of the knee and the other one below it.
The graft is then anchored in place with the help of screws in the tunnels.
This structure will become the bridge or foundation for the new ligament to grow.
After this, time will be required for your new ACL to grow. It usually takes months.
If you have encountered damage to the meniscus or any other part, then it is repaired too.
For the first few days after the surgery, a sterile dressing is applied to the area.
Patients are usually advised to wear braces once their operation is complete.
With the advancement in medical science, a torn ACL is nothing to worry about with the right doctors by your side.